Ocean Signal RescueME PLB1 - Compact Personal Locator Beacon, NZ Coded
Regular price
$599.00
Sale price
$475.00
Unit price
per
Sale
Sold out
Ocean Signal rescueMe PLB1: World's Smallest Personal Locator Beacon, NZ Coded
Fresh Stock, Maximum Battery Life
Our NZ Coded beacons are replenished bi-weekly, ensuring you receive a product with optimal battery life.
World's Smallest Satellite GPS Locator
Introducing the Ocean Signal rescueMe PLB1, a marvel in compact design and efficiency. As the world's smallest personal satellite GPS locator PLB, it's designed for seamless integration into your adventurous life.
NZ Coded for Immediate Local Response
When activated, the rescueMe PLB1, NZ coded for specificity, alerts the New Zealand Rescue Coordination Center. Your location and ID are immediately transmitted via satellite, ensuring that local rescue services are swiftly notified and guided to your precise location. Whether at sea or on land, rest assured that a simple button press can summon global emergency assistance.
No Subscription, No Extra Charges
Leveraging the Cospas Sarsat search and rescue satellite network, the rescueMe PLB1 operates without subscription fees. This globally funded service ensures no additional costs for your safety.
Designed for Accessibility and Visibility
Easily operated with one hand, the rescueMe PLB1 features a spring-loaded flap to prevent unintended use. Its bright strobe light enhances visibility for rescuers, while the 66-channel GPS receiver meticulously tracks your location.
Ultra-Portable with Enhanced Buoyancy
The compact design, complete with a unique mounting clip and retractable antenna, fits effortlessly in a life jacket. The included flotation pouch, a critical safety feature, ensures buoyancy in emergencies. This thoughtful pairing, reinforced with a lanyard and self-locking knots, epitomizes our dedication to safety and compliance with buoyancy standards.
Your Reliable Companion for Safety
With a 7-year shelf life and over 24 hours of operational life, the rescueMe PLB1 is not just a device; it's a promise of security, designed to keep you connected wherever your journey leads.
Important Warning: Choose Region-Specific Coding
If you're in New Zealand, be cautious not to purchase an Australian coded beacon. While similar in functionality, an Australian coded beacon may not provide the optimized local response that a NZ coded beacon offers in New Zealand. It's crucial for your safety to choose a beacon coded specifically for your region to ensure the most effective and timely rescue response.
Easily fits in a life jacket.
Retractable antenna
7 Year battery life
7 Year warranty
24+ hour operational life
High brightness strobe light >1candela
66 channel GPS receiver
Unique mounting clip
Operates on the global Cospas Sarsat rescue system
Free to use, no subscription charges.
Supplied with a flotation pouch.
PLB1 Specifications
NZ Coded
406MHz Satellite Transmitter
Frequency: 406.040MHz
Tolerance: ±1kHz
Stability: 2ppb/100ms
Output Power: 5watts (nominal)
121.5MHz Homing Beacon
Frequency: 121.5MHz
Stability: ±50ppm
Output Power: 25-100mW PERP
Low Duty Cycle Strobe Light
Light Type: High-intensity LED
Output Power: ~1candela
Satellite Transmitter Frequency 406.040MHz
Tolerance ±1kHz
Output Power 5watts (nominal)
Stability 2ppb/100ms
Modulation Phase ±1.1radians (peak)
Emission Designator 16K0G1D
Encoding Bi-phase L
Data Rate 400bps
Duration 520ms
Homing Beacon – Frequency 121.5MHz
Stability ±50ppm
Output Power 25-100mW PERP
Modulation Swept Tone AM
Emission Designator 3K20A3X
Modulation Depth 85-100%
Sweep Range 400Hz - 1300Hz.
Low Duty Cycle Strobe Light High-intensity LED
Output Power ~1candela
GPS Receiver - Sensitivity Cold Start -148dBm.
Sensitivity Re-acquisition -163dBm
Satellite channels tracked 60.
GPS Antenna Microstrip patch
Battery Type Lithium Primary
Chemistry Manganese Dioxide (LiMnO2)
Operational Life >24hours @ -20°C
Operating Temperature Range -20°C to +55°C
Storage Temperature Range -30°C to +70°C
Waterproof 15metres at +20°C
Drop 1metre @ -30°C.
Dimensions
Height 77mm
Width 51mm
Depth 32.5mm
Weight 116g
Share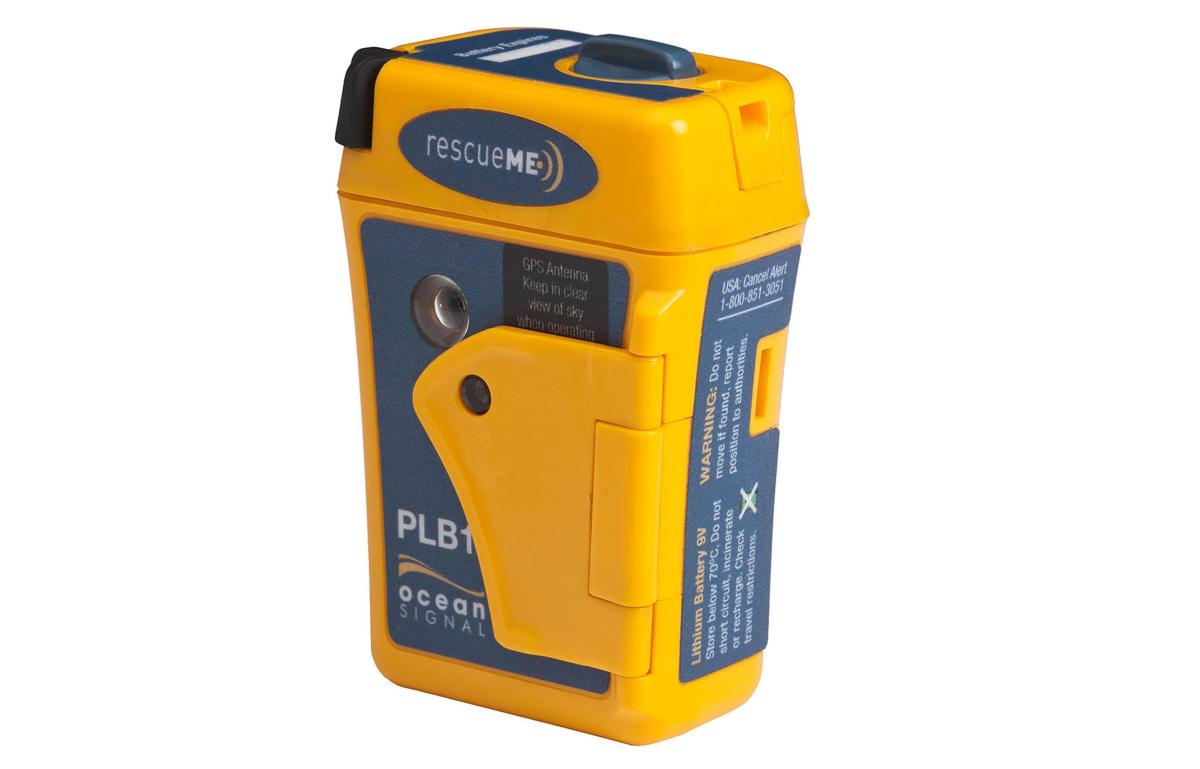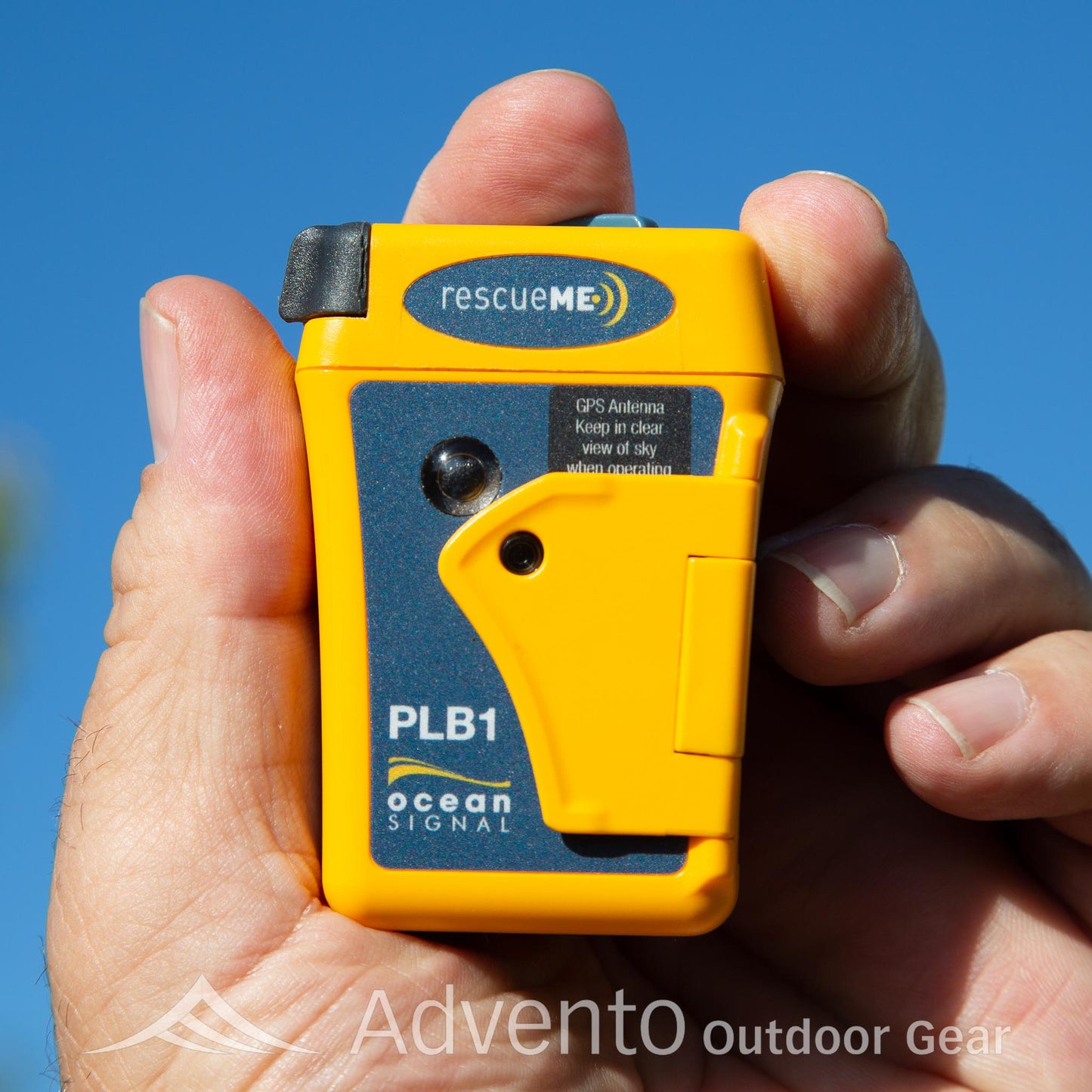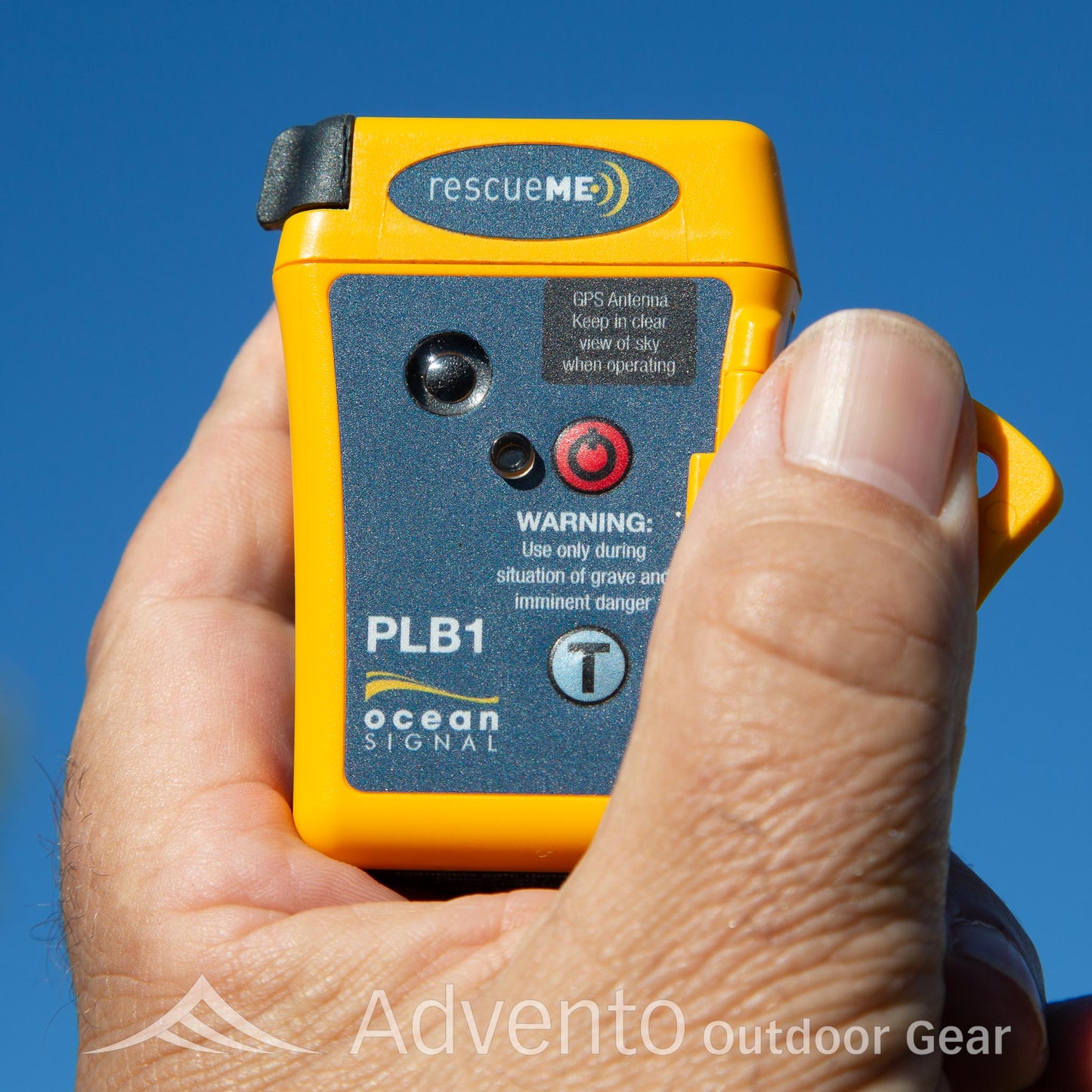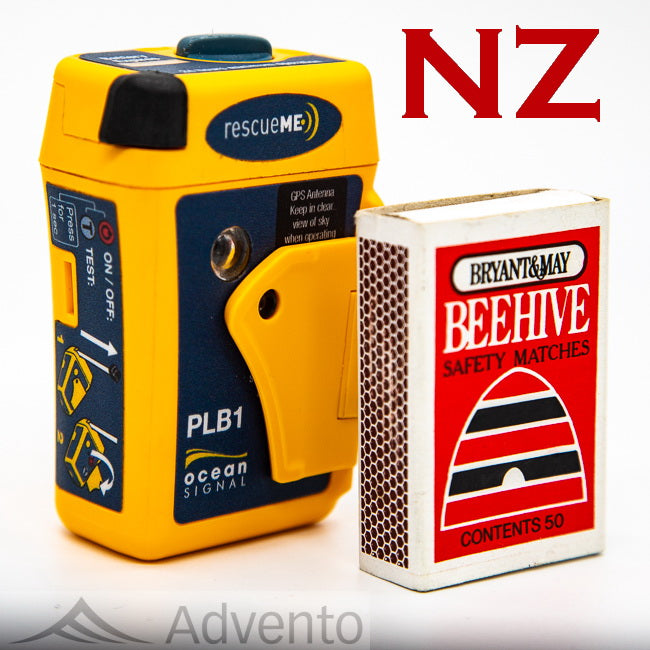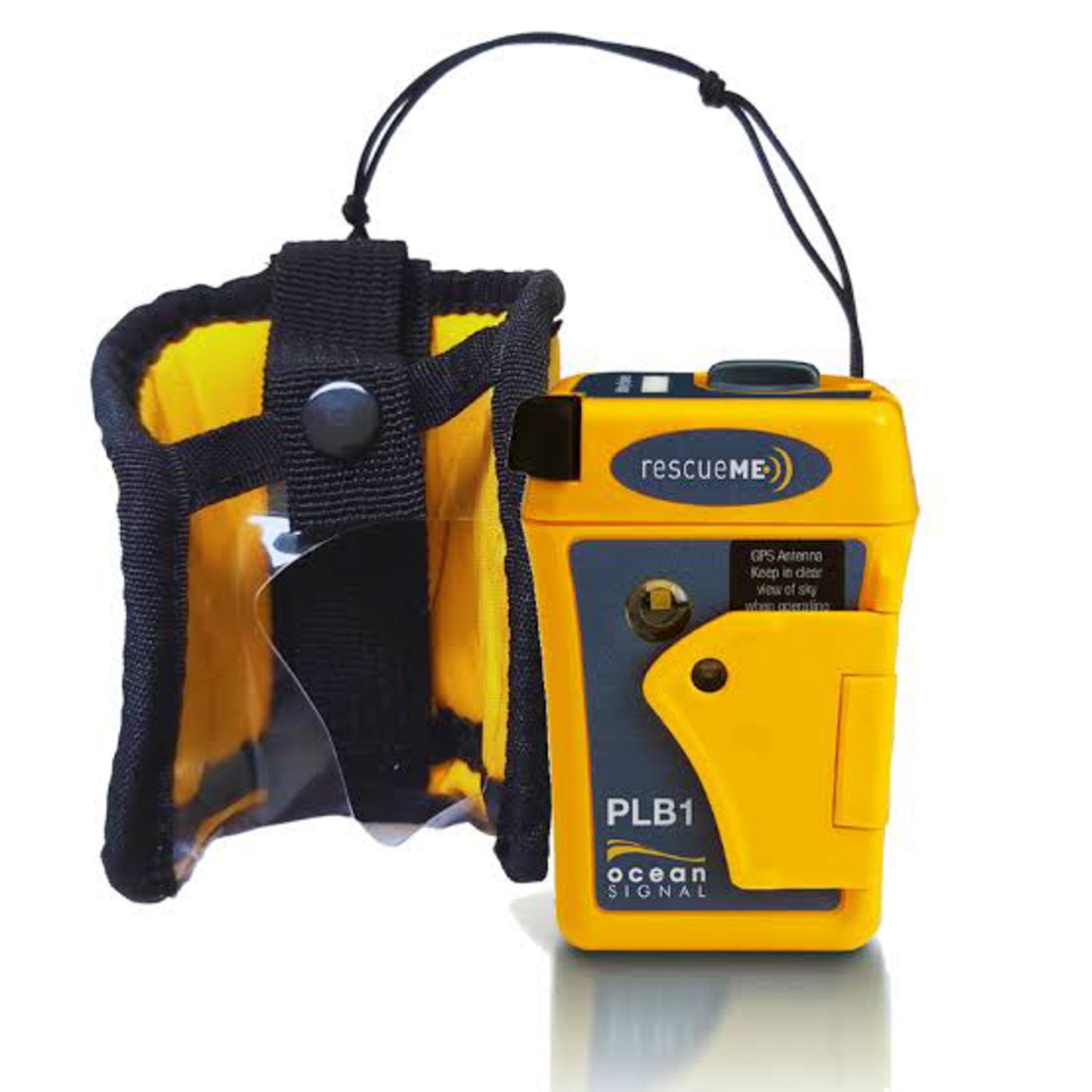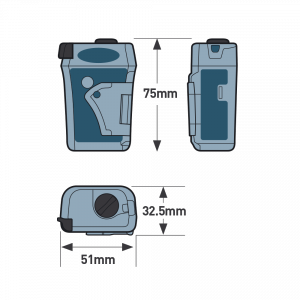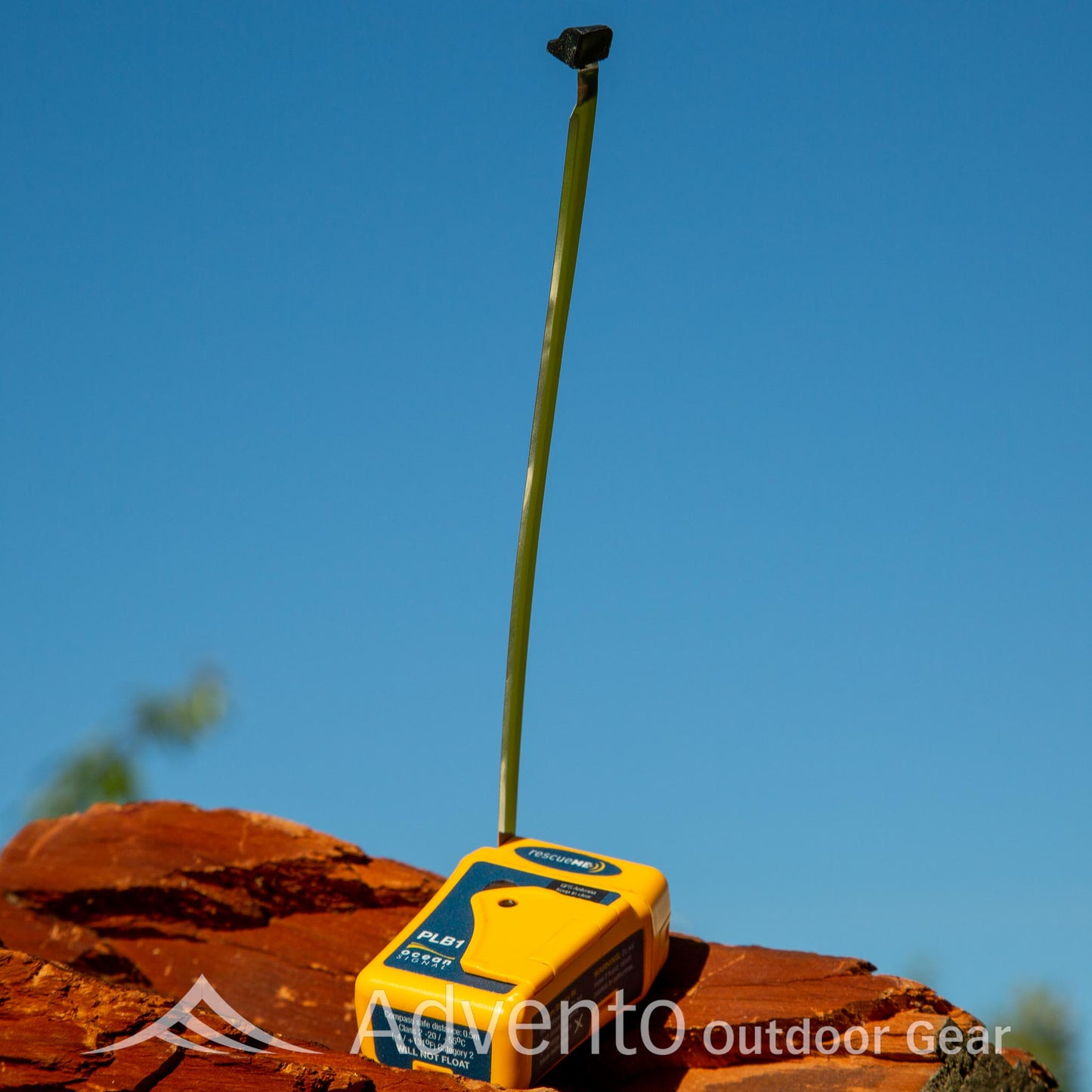 Ocean Signal rescueMe PLB1 NZ coded GPS Personal Locator Beacon
Great service
I supplied incorrect address. Phoned the company and they were really helpful and reassuring that I would receive my item. Fully recommend this firm.
Wow!
Never had to use it, looks good
Dopy question
It's a bleedin' Xmas present. Box unopened. How the hell do I review it?? Great service though ! You did well.
Great service
Have received the beacon in a very short time and it super small and convenient. Fortunately we didn't have to use it yet, and hopfully never will.
Free Shipping

Free Shipping NZ wide on orders over $100, Orders Under $100 are charged at $7.50​

We use a tracked NZ Courier Post to send your parcels overnight for a fast delivery, most orders will arrive within 2 days

100% Kiwi owned and operated

By shopping local you strengthen your community in many ways.

All products are located in our NZ warehouse we provide timely deliveries throughout New Zealand