Acr Bivy Stick 2-Way Satellite Communication
Regular price
$699.00
Sale price
$590.00
Unit price
per
Sale
Sold out
WHAT DOES THE BIVY STICK DO?
With the Bivy Stick you can send and receive text messages, share your GPS location, Signal SOS, download offline maps, and get weather reports. It communicates directly with satellites. Because the Bivy Stick utilizes small bursts of data, (no voice calls are available)
 An affordable and simple way to communicate via satellite from anywhere around the globe? The ACR Bivy stick is a lightweight, compact device that pairs with the Bivy App (available on App Store or Google Play) through your Apple or Andriod device to provide global satellite communication through the Iridium satellite network. The BIVY is perfect for marine and outdoor enthusiasts alike. Weighting in at less than 100 grams- ACR's Bivy will never add unnecessary weight to your pack or ditch bag! If you have a clear view of the sky- you can communicate with the Bivy stick paired with the App!
 PRODUCT DESCRIPTION
Use the Bivy Stick to turn your cell phone into a satellite communication device. With global satellite coverage via the Iridium satellite network, anywhere you have a view of the sky, you can communicate through the Bivy Stick. While conveniently compact, the Bivy Stick still offers a comprehensive feature set including two-way text messaging, SOS, location sharing, one-touch Check-in, and detailed weather reports sent straight to your cell phone via satellite. Additionally, offering a feature not provided with many other satellite communicators, the Bivy Stick provides users with a dedicated phone number and email. This important feature allows unsolicited incoming messages, meaning that those that are most important to you can reach you at any time, without the need for you to initiate contact.
 The value of the Bivy Stick is further enhanced via key accessories such as the large variety of available mounting options. The many available mounts allow users to attach the Bivy Stick to any vehicle, backpack, or structure and make it an ideal device for adventurers who find themselves going from one activity to another. The available portable and lightweight solar panel also provide for greater flexibility of use. Featuring intelligent charging technology, the solar panel allows users to efficiently harness solar power and conveniently extend the battery life of the Bivy Stick while off-grid.
 Bivy App's Role
 The Bivy app has more than 50,000 adventures ready to be explored. No matter what you like to do in the outdoors, you can find a place to do it with the Bivy app. With twenty different adventure types all at your fingertips, the Bivy App is a versatile tool that can facilitate all your adventure needs. The Bivy App also allows you to keep track of all your adventures. Track your pace, mileage, altitude, and more. Plus get access to detailed offline maps everywhere in the world. Always know where you are, even without cellular service.
As a leader in life-saving products for both professional and recreational use, ACR's Bivy Stick brings the safety and peace of mind of affordable and reliable satellite communication to everyone.
 Features and Benefits:
No activation fees (monthly subscription required), 4 Consecutive Months of Plus or Unlimited plans required upon activation
Global satellite coverage (Iridium)
Send and receive messages via satellite
Weather forecasts via satellite
SOS monitoring via satellite (Global Rescue)
Location tracking and sharing via satellite
Map display and navigation
Offline maps
One-touch Check-in (available directly from the device and via the app)
Thousands of mapped climbing, hiking, biking, paddling, skiing routes
Send/receive messages and exchange locations with other Bivy Stick users
Unsolicited incoming messages
Dedicated phone number and email
Personal profile with tracks and stats
Hundreds of mounts are available
Small and lightweight
Specs
Name Bivy Stick
Product Description Two-Way Satellite Communicator
Part Number 4601
Applications Including but not limited to: Backpacking, Hiking, Climbing, Camping, Sailing/Yachting, Skiing, Snowmobiling, Hunting, Fishing, Canoeing, Kayaking, Paddleboarding, Aviation, Remote Workers, Utility Workers, etc.
Size 4.47" (L) x 1.85" (W) x 0.83" (D)
11.35 cm (L) x 4.7 cm (W) x 2.11 cm (D)
Weight 3.35 oz (100 g)
Rechargeable Battery Lithium Ion Polymer (1400 mAh)
Battery Life Up to 120 hrs with standard operation at default setting
Water Rating IPX7
Interface USB-C
SOS Activation Manual (via Bivy Stick device or via Bivy app)
SOS Emergency Monitoring Global Rescue
Wireless Bluetooth® 4 (Bluetooth® Low Energy – BLE)
Bivy App Available in the App Store (Apple) or Google Play (Android)
Accessories (included) USB-C Charging Cable, Carabiner, Cord, and ¼-20 Mount Adaptor
Accessories (optional) 48 Piece Mounting Kit, Quick Release Mounting Buckle, Suction Cup Mount, Bivy Clamp, 15W Solar Panel, Bike Handlebar Mount
Warranty 1 year
Approvals FCC
Share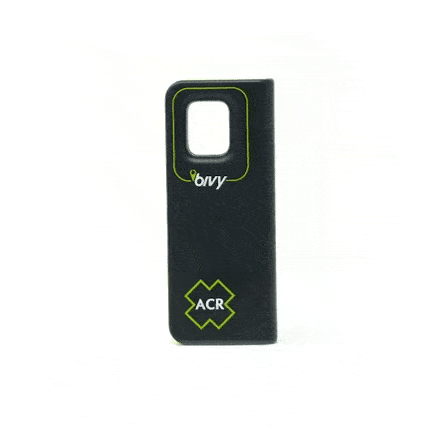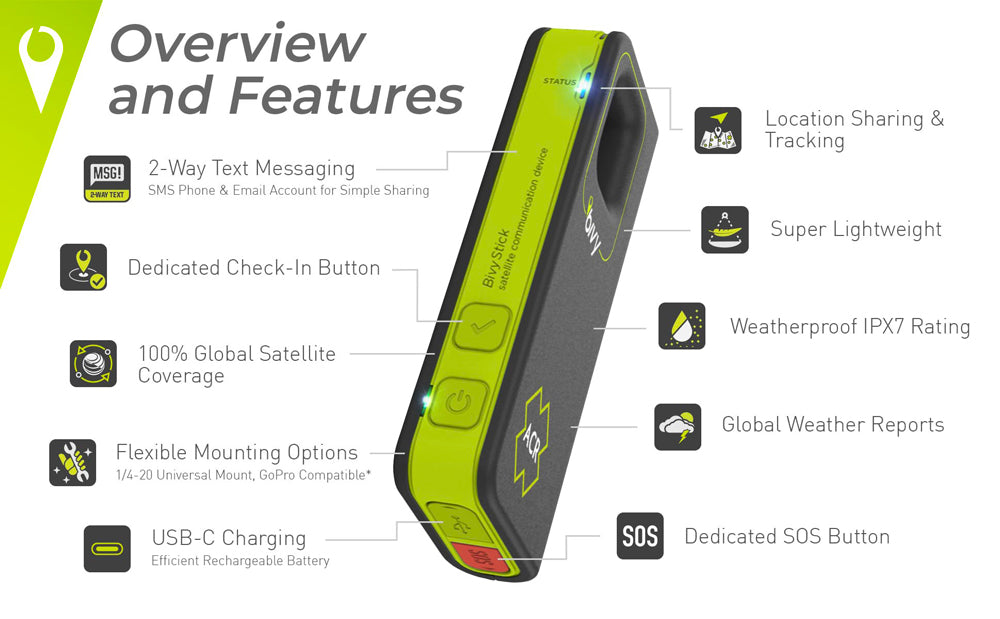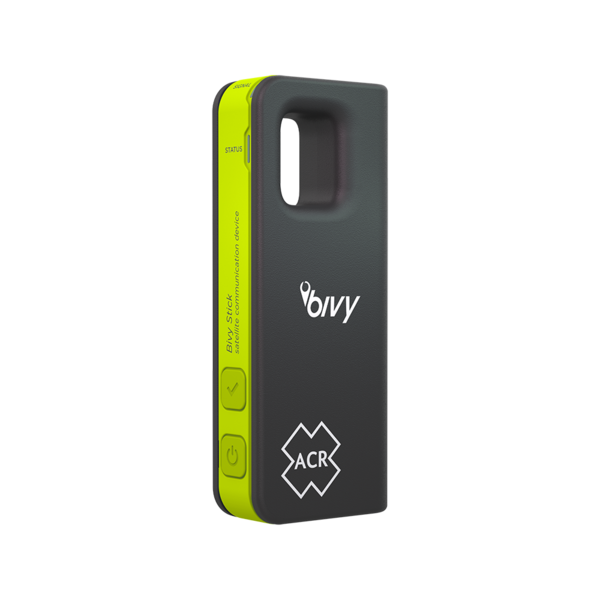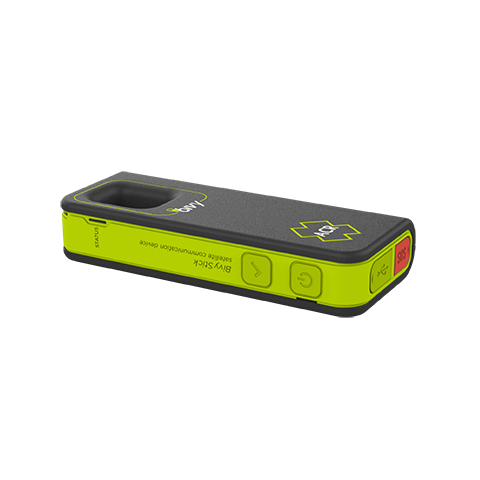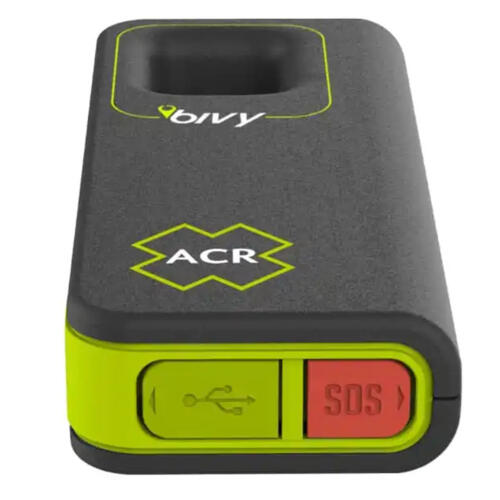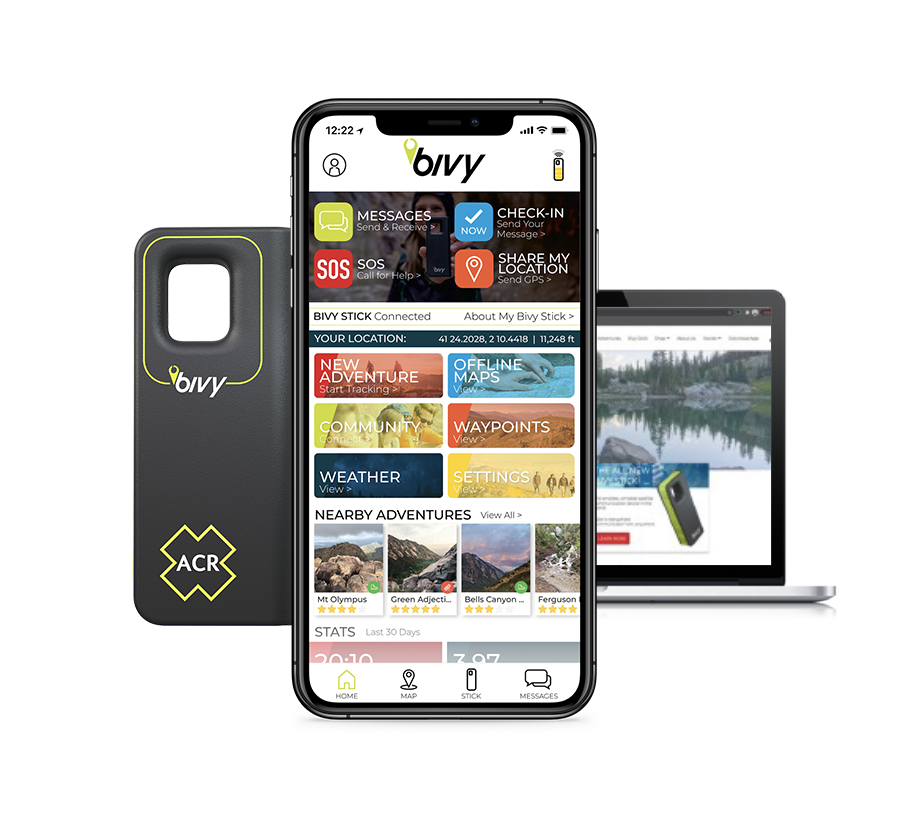 Bivy Stick
Top product it does everything we need of it.
Fast delivery from down south up to wellington.
Free Shipping

Free Shipping NZ wide on orders over $100, Orders Under $100 are charged at $7.50​

We use a tracked NZ Courier Post to send your parcels overnight for a fast delivery, most orders will arrive within 2 days

100% Kiwi owned and operated

By shopping local you strengthen your community in many ways.

All products are located in our NZ warehouse we provide timely deliveries throughout New Zealand